Fisherman's Net Church is a Bible-based, non-denominational, Spirit-filled church. Our vision is to passionately love God and love His people. We are a church who strive to have a place where one grow in relationships and be surrounded with a family of faith that encourages and builds up.

We believe that every person is important to God and that every believer has been saved, called, qualified and authorized for ministry. We desire to take an active part in the equipping and discipling in the believer's life.

Jesus called us to be "Fishers of Men". It was one of the first and last things He said to His disciples. We want to be faithful to that calling and because of that our ministry reaches out not only locally but through active missions in other countries as well.



Here at Fisherman's Net we recognize the importance of being a part of a Small Group. This is no longer the time for spiritual lone-rangers. For us coming to church is more than just coming on sundays, singing some worship songs and listening to the preacher. Church is family. Church is sharing life. The small group is essentially a community of believing and supportive friends and provide an environment for spiritual growth and accountability.
Water Baptism!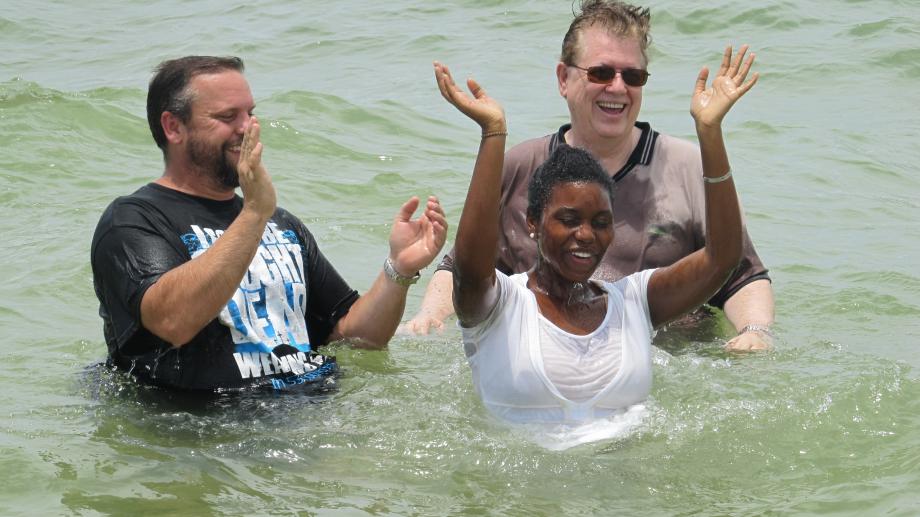 Water Baptism scheduled on August 21 at 4 PM in Chris and Melinda Hank's Home in North Port.
Water baptism is very important. If you have accepted Christ into your heart and made Him your Lord and Savior, He commands you to get baptized. Baptize means "to dip under water."Going down under the water is a picture of Jesus' death and burial for sin. Coming back out of the water is a picture of Jesus' resurrection from the dead.
It is a picture of the new believer dying to a life of sin and being raised to a new life in Christ.
Contact Us
Fisherman's Net Church
1765 S. Tamiami Trail
Venice, FL 34293
t. 941-223-1180