Ecclesisates 12:1 says "Don't let the excitement of youth cause you to forget your Creator. Honor him in your youth before you grow old and say, 'Life is not pleasant anymore'."
Youth is a very crucial age! It represents an age of passion, challenges, danger and potential. Youth can accomplish amazing things for the Master's cause.
At Firebrand Youth the kids are nurtured in the Word and filled with the sweet presence of the Holy Spirit. They are being equipped to be "world changers" for the Kingdom- at a young age, to be salt and light wherever they find themselves day by day – with their family, in the school, with their peers.
Please click the link to go to the Firebrand Youth webpage:
http://www.firebrandyouth.com
Or check out their Facebook Page:
https://www.facebook.com/FirebrandYouthGroup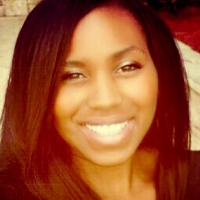 Antoinette Mayers Thomas
Youth Pastor