The smallest unit of life in the human body is the cell. Our desire at Fisherman's Net is that each and every person be connected in some way with another person or persons.
We enjoy our Sunday Worship Celebrations, a time when the whole church comes together. But we equally enjoy and know the importance of being a part of a smaller group where you develop personal relationships and share life. Take time to pray and follow through with a personal in-depth study of the Sunday sermon and how it applies to your personal life- and share with a small group.
The goal of our Small groups are 3 E's : Equipping, Edification and Evangelism.
We have Small Groups from Nokomis to North Port all throughout the week. Check out these different groups: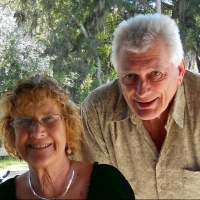 Charlie and Sue Larsons
Small Group Leaders, Venice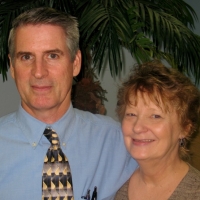 John & Onida Mello
Small Group Leaders, North Port
We are doing our Sunday Service in 2 platforms - inperson gathering and FB livestream.  With the concern on the Coronavirus still present,  we are doing all we can to create and maintain a safe environment for everyone. Our Worship service starts at 10 AM and we ask that people come 15 minutes before it starts. If you still feel unsafe to come, please join our Online Livestream through Facebook.
We encourage everyone to observe social distancing at all times (6 feet apart) and no hand shakes or hugging at this present time. Give everyone a warm smile and a happy wave as a form of welcome and joy! 
Families living in the same household can sit together.  Sanitizers are available upon entry into the church building and all throughout other locations in the building.  The wearing of facemasks is encouraged but not required.
There will be no Children's Church and Nursery at this time. Our Hospitality Corner where coffee and cookies are usually available are suspended at this time as well.
Thank you for your cooperation and understanding. These measures are all new to us but if it will ensure the safety of every person, then it would be wise to do them.
God bless you all! 
Sunday Worship Venue
The Scout House
5845 Greenwood Avenue
North Port, FL 34287
Email Us
fishermansnetchurch@yahoo.com