Power of Prayer and Praise
Prayer is powerful!  God's hand moves when people pray alone, and more powerfully when praying together. Through prayer, God makes the impossible possible. When we come into agreement with God the impossible becomes possible.
Matthew 18:19 says "Again I say to you that if two of you agree on earth concerning anything that they ask, it will be done for them by my Father in heaven. For where two or three are gathered in My name, I am there in the midst of them."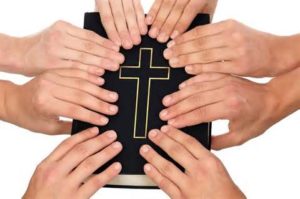 Here are a few instances in Scripture where the impossible became possible: 
When the lepers came into agreement with Jesus, they were healed.
When the demon possessed came into agreement with Jesus, the demons left. 
When the sick came into agreement with Jesus, they were healed.                                                     When the multitudes were hungry and came into agreement with Jesus, their stomachs were filled.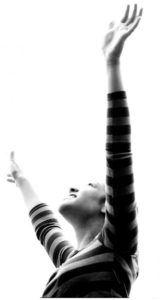 Praise and Testimony is powerful as well!  
Every time we give God praise and testify to what He has done in our lives we are strengthened in our faith and strengthen others faith as well. When we share our testimonies we encourage and stir peoples hearts through the power of God and His Word. 
Revelation 12:11 says "And they overcame him by the blood of the Lamb, and by the word of their testimony; and they loved not their lives unto the death."
Submit Your Prayer Request
We are doing our Sunday Service in 2 platforms - inperson gathering and FB livestream.  With the concern on the Coronavirus still present,  we are doing all we can to create and maintain a safe environment for everyone. Our Worship service starts at 10 AM and we ask that people come 15 minutes before it starts. If you still feel unsafe to come, please join our Online Livestream through Facebook.
We encourage everyone to observe social distancing at all times (6 feet apart) and no hand shakes or hugging at this present time. Give everyone a warm smile and a happy wave as a form of welcome and joy! 
Families living in the same household can sit together.  Sanitizers are available upon entry into the church building and all throughout other locations in the building.  The wearing of facemasks is encouraged but not required.
There will be no Children's Church and Nursery at this time. Our Hospitality Corner where coffee and cookies are usually available are suspended at this time as well.
Thank you for your cooperation and understanding. These measures are all new to us but if it will ensure the safety of every person, then it would be wise to do them.
God bless you all! 
Sunday Worship Venue
The Scout House
5845 Greenwood Avenue
North Port, FL 34287
Email Us
fishermansnetchurch@yahoo.com